[Home] [Introduction] [Membership [Meetings] [Action] [Publications] [Links] [Contact]

The Religious Society of Friends (Quakers) in Ireland
Friends' Schools
Friends' School Lisburn, Newtown School Waterford (with associated new primary National School), Drogheda Grammar School, Rathgar Junior School.

Added together these schools currently have about 1,900 pupils. This compares with a total membership of the Religious Society of Friends in Ireland of about 1,600, and shows the importance given by Quakers to education. This has been so from our early days. In 1668 George Fox wrote "I established a school for teaching boys and ordered a women's school to be set up to instruct young lasses and maidens in whatsoever things were civil and useful in the creation". Girls schools as well as boys schools - that was unusual 338 years ago! Our current 4 schools are all co-educational.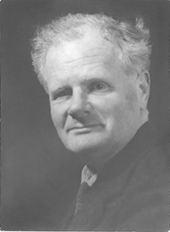 Arnold Marsh, Irish Quaker Educator. 1890 - 1972
The schools produce good examination results and at the same time provide a wide range of extra curricular activities, sport and outdoor pursuits, in a caring and supportive atmosphere. Particular importance is placed on a lively respect for others, good personal relationships, and a sense of responsibility to the world where we live and the people in it. The hope is that when students leave school they will be mature, responsible and confident - "the best type of Irish men and women" to quote Arnold Marsh, head of Newtown and then Drogheda in the mid 1900s.
Lisburn had its beginnings in 1774. Originally a boarding school, it is now a day school with 160 Preparatory pupils and 970 pupils aged 11-18. Clearly, as with all our schools, the majority of pupils aren't Friends – there is a broad spectrum of denominations and religious beliefs. There is a rich programme of extra curricular activities at the school, including a wide range of sports, many clubs and societies and community service.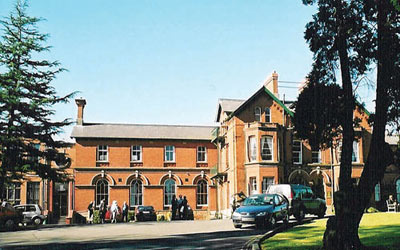 Friends' School Lisburn.
Newtown in Waterford was founded by Munster Friends in 1798, the year of the uprising. It went through a lean patch at the time of the Civil War in 1921/22, but between 1925 and 1939 under the enlightened and forward looking guidance of Arnold Marsh (who originally came from Belfast) it took on a new lease of life and is now a boarding and day school with 70 students at primary and 356 at post-primary level. Newtown, like Lisburn, has many extra curricular activities alongside its broad and balanced normal curriculum, with classes organised on a mixed ability basis. There is also an unofficial site, run by staff and students in voluntary time, which gives additional insights. Pupils from varied backgrounds and outlooks are welcomed, each contributing to the well-being of the school community.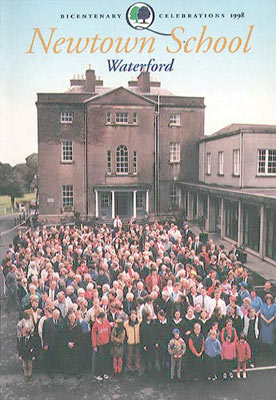 Newtown School Waterford

During the 2005 summer term the Government Department of Education chose Newtown to be the first school in the Boarding School sector to participate in a "Whole School Evaluation". This is a new programme. It is designed to provide schools and the Department with reliable information on the effectiveness of teaching and learning in schools. Their comprehensie and constructive report commented favourably on the wide range of subjects taught and what they called the "huge range" of co-curricular and extra-curricular activities, including voluntary and charity work, that are accessible to all students. They also stated that the school exhibits a very caring environment with real concern for student needs reflected throughout all aspects of school life.

Newtown Junior School effectively separated from Newtown School above and in September 2007 when it joined the National School system, became the first Quaker National School in Ireland.


When Drogheda Grammar School was near closure in 1956 Arnold Marsh suggested that the Society of Friends should take it under their care, as he felt it would be a pity for a school with such a long and rich tradition to be closed. Friends were supportive of the idea. Now, nearly 50 years later, it is a successful co-educational post-primary boarding and day school with over 200 students. There is now also an "Educate Together" Le Cheile junior school on the same premises with a current enrolment of 250 children.


In 1919 Isabel Douglas, sister of Senator James G Douglas, was appointed head of Rathgar Junior School. It was, and still is, based on forward-thinking primary school teaching methods in a caring atmosphere. There are 165 pupils.


Ballitore is the most celebrated Irish Quaker school of former days. It was founded in 1726 by Abraham Shackleton and continued in existence until 1847. There were Quaker schools in other places including Edenderry, Mountmellick, Clonmel (Suir Island) and Brookfield (Co Antrim).




[Home] [Introduction] [Membership [Meetings] [Action] [Publications] [Links] [Contact]

p>